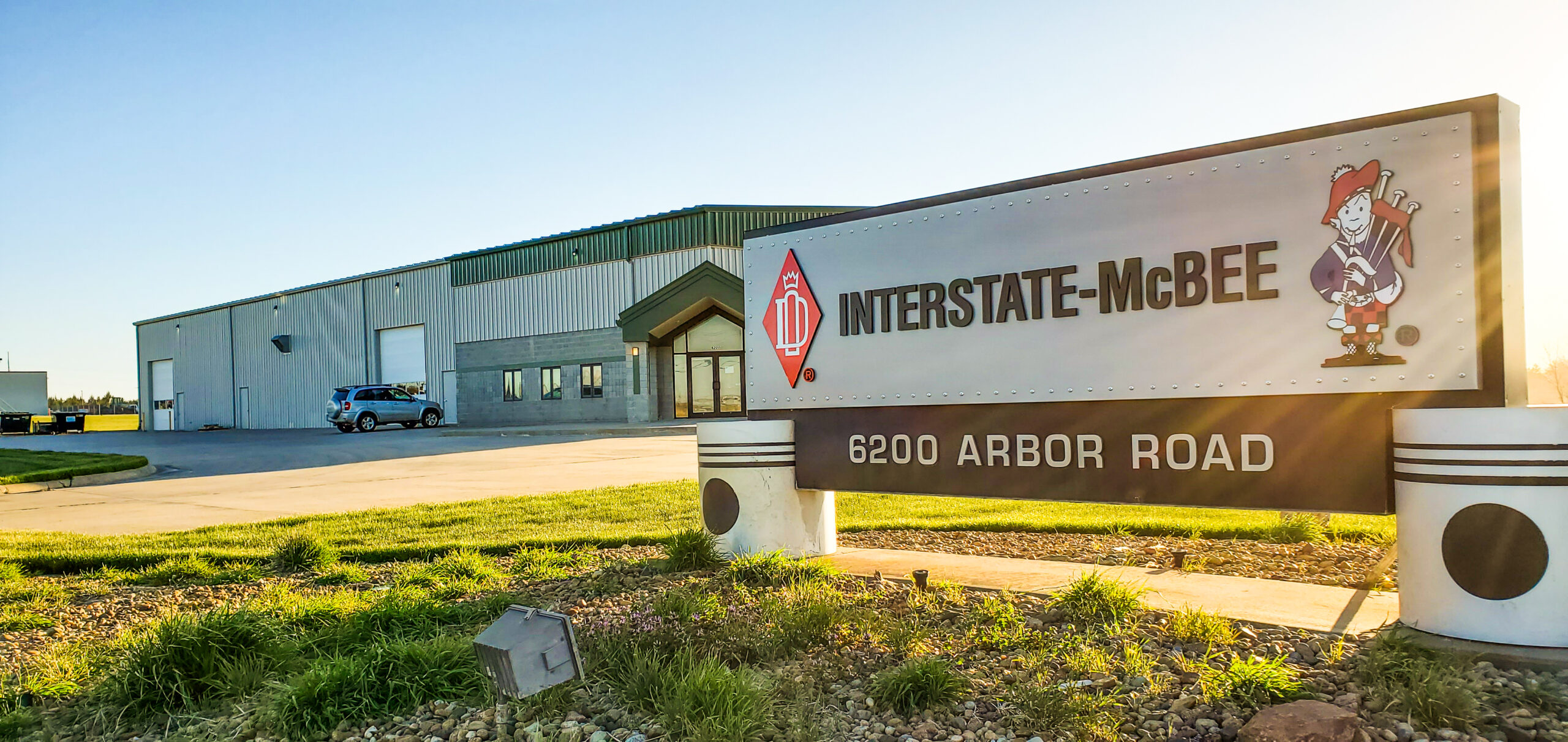 John Deere®
When you need parts for your John Deere engine, look no further than Interstate-McBee. We offer a wide range of replacement parts, including:
Cylinder kit components
Cylinder head components/valve train components
Engine bearings and bushings
In- and out-of-frame kits
Complete gasket coverage
It's Deere® Season at Interstate-McBee
To meet the growing demands of the Agriculture diesel market, Interstate-McBee has a branch warehouse, sales and fulfillment center in Lincoln, Nebraska. Being close to our customers is a priority at Interstate-McBee. Efficiency and responsiveness are pillars to our customer-relationship.
A Growing line-up of Replacement Engine Kits
Be ready for next year's growing season. Our replacement parts and engine kits will help you through the year and into the harvest. We have replacement engine kits for applications 4045 and 6068 applications for T1, T2 and non-cert engines.
Image
Title
Date
Document Types
hf:tax:document_type
hf:tax:language

John Deere® Replacement Parts
July 26, 2023

Flyer

flyer
english

Industry Applications – Agriculture
February 13, 2023

Flyer

flyer
english

Full Line Card
January 1, 2023

Foldout

,

Line Card

foldout line-card
english

Nuevas Versiones de Productos – Noviembre de 2022
November 18, 2022

New Product Release

new-product-release
spanish

New Product Release – November 2022
November 18, 2022

New Product Release

new-product-release
english

Popular Parts – Injectors
July 25, 2022

Flyer

flyer
english

Popular Parts – Inframe Kits
July 13, 2022

Flyer

flyer
english

Nuevas Versiones de Productos – Abril 2022
April 26, 2022

New Product Release

new-product-release
spanish

New Product Release – April 2022
April 26, 2022

New Product Release

new-product-release
english

Nuevas Versiones de Productos – Enero de 2022
January 18, 2022

New Product Release

new-product-release
spanish

New Product Release – January 2022
January 18, 2022

New Product Release

new-product-release
english

Nuevas Versiones de Productos – Noviembre 2021
November 19, 2021

New Product Release

new-product-release
spanish

New Product Release – November 2021
November 19, 2021

New Product Release

new-product-release
english

John Deere® Reman Common Rail Injectors
September 23, 2021

Flyer

flyer
english

New Product Release – June 2021
June 1, 2021

New Product Release

new-product-release
english

Nuevas Versiones de Productos – Junio 2021
June 1, 2021

New Product Release

new-product-release
spanish