Interstate-McBee Invests: 3D Printing
When it comes to quality, we refuse to compromise and our new investment in 3D printing technology will allow our quality control team to measure faster and more accurately than ever. Utilizing 3D printing allows us to measure cooling nozzles, bearings, and more for accurate radii, width, thickness, and position. Thus far we have developed ways to hold, angle, and position our micrometers to eliminate human error in piston geometric features. Additionally, we have developed a holder for our camshafts that creates additional lab safety measures for our quality engineers.
These 3D printed tools are fully customizable, which means we can make adjustments as needed, without a long wait period, to ensure our quality is never compromised. We also are able to send our tools to our vendors to use as a secondary level of quality assurance. Another feature of our 3D printing lab is the ability to assess parts much faster without the high price of sourcing equipment.
We also utilize multicolor printing to label and organize our tools as well as marking locations on the print as a target for particular part features. See below for examples of how we do this.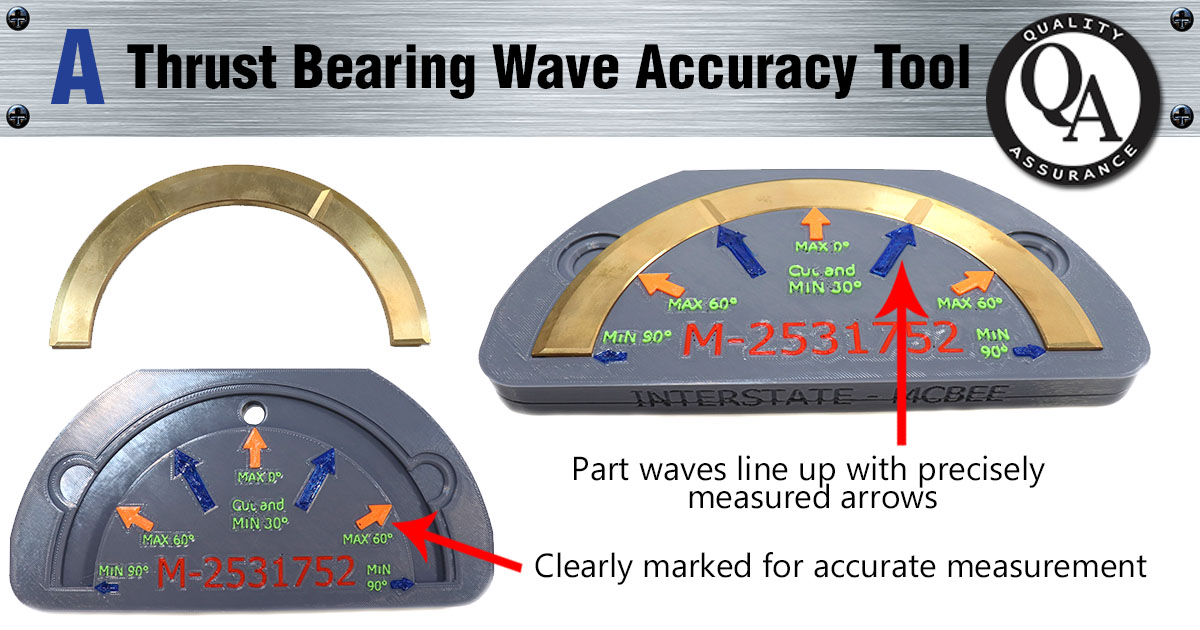 In Example A, we showcase how a thrust bearing tool has marks that target the waves of the part. These clearly labeled targets allow us to quickly determine if the part is correct.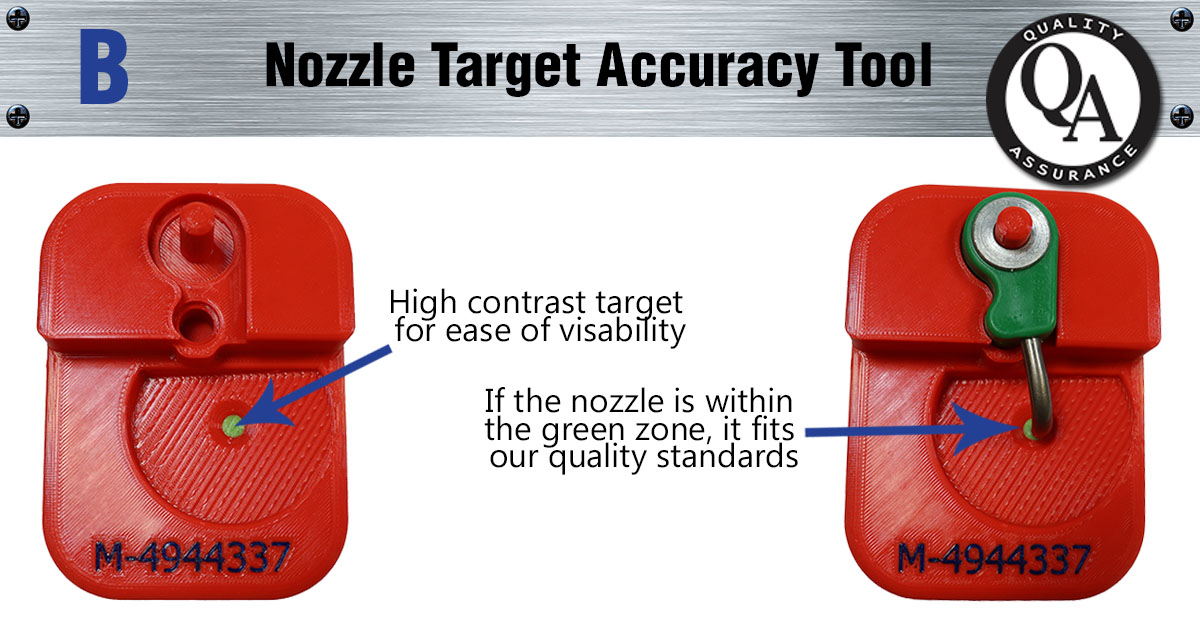 Example B shows the tool we use to measure a piston cooling nozzle. In this example, we used a divot in the 3D printed piece as a target location for the nozzle.